Fully customizable design
Choose your coop's size, layout, roof colour, and custom add-ons, all based on your needs.
No assembly required
Our units come fully assembled and are delivered free to your property (within the GTA).
Sourced from high quality materials
All lumber comes from our sawmill in southern Ontario.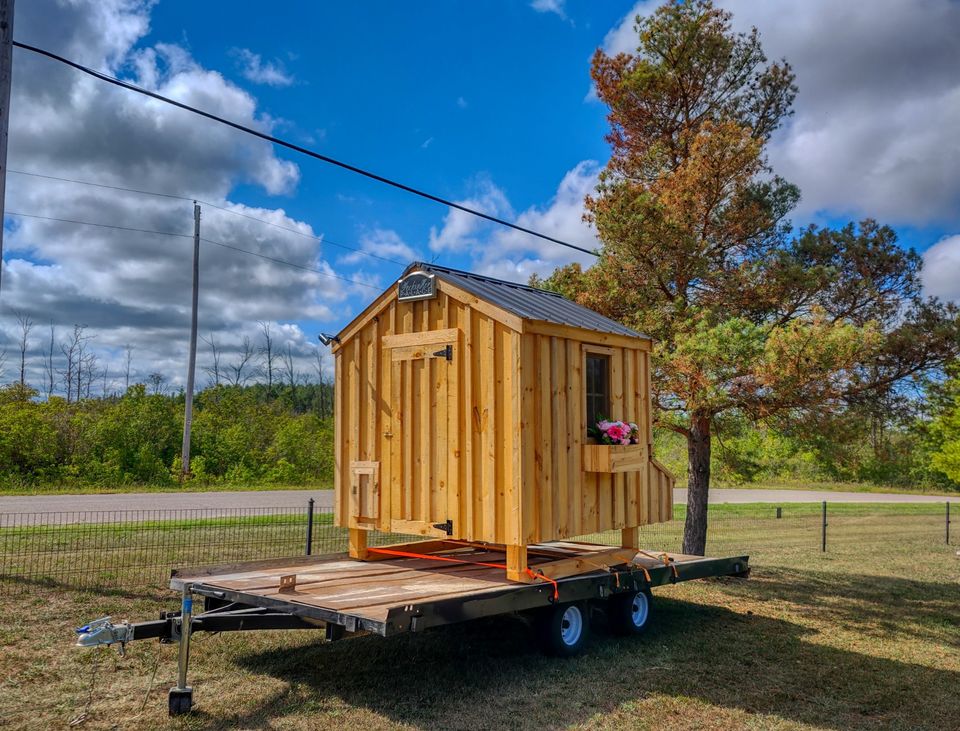 Country Clucker
Basic chicken coop design, available in any size from 6' x 6' to 8' x 12'.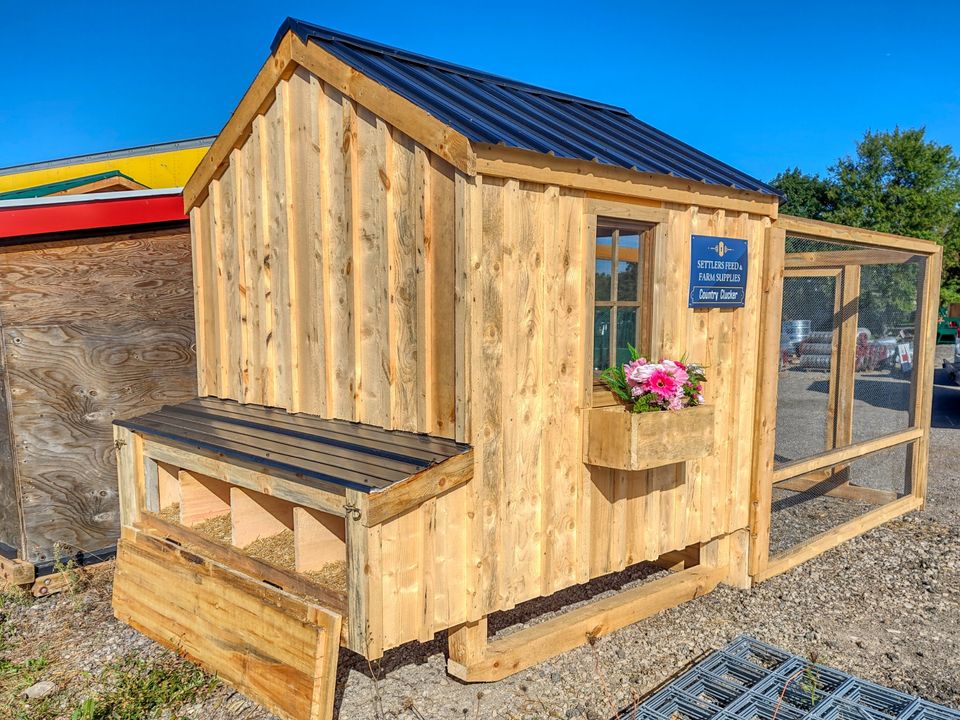 Country Clucker Deluxe (With Run)
Basic chicken coop design, equipped with a chicken run (covered or uncovered) from 6' x 8' to 8' x 10'.
Your journey to fresh, homegrown eggs starts now
Raising chickens is one of the most fulfilling and rewarding adventures of minimal living. Rising costs of organic eggs have also made egg farming more economical, while ensuring no chemicals or hormones have entered the making of your eggs.
Add-ons that'll make your chickens cluck

Looking for a custom coop?
Our team can help design your dream chicken coop. We'll walk you through a three-step design process, including an initial discovery call to understand your needs, a custom sketch, and a final visit to our farm to see a coop in-person before you commit.