Off-grid toilet & shower combo
Perfect for areas with little plumbing access.
Smell & waste-free
Incinerating toilet system that produces only a small amount of ash after use.
Fully transportable pooper
Standard 6' x 6' sizing allows for easy transport to any location.
LeLoo is the outhouse you'll want to poop in. Inspired by the smelly, hole-in-the-ground type systems, LeLoo is a modern outhouse with an aesthetic design and fully off-grid toilet and shower system.
Incinerating toilet system (selections available)
Full cubicle shower
Standing pedestal sink
Exterior:
Peruvian Teak composite wall siding by NewTechWood
UltraShield technology for natural wood finish with reduced maintenance
Steel roof (coloured options available)
25-year warranty
R-14 insulation for year-round use
Ideal for any level-ground application
Fully ventilated
Interior:

Trusscore Slat Wall & Ceiling Board
Trusccore DockDeck flooring
High durability & strength
Moisture & mold-resistant
Sleek & seamless finish
Storage & organization-ready
Slip-resistant for maximum safety


*Final price to be determined based on customizations.
Perfect for a cottage, hunt camp, pool, or outhouse
LeLoo is custom designed to fit whichever space you need it most. It's the perfect seclusion, without the unwanted eye-sore.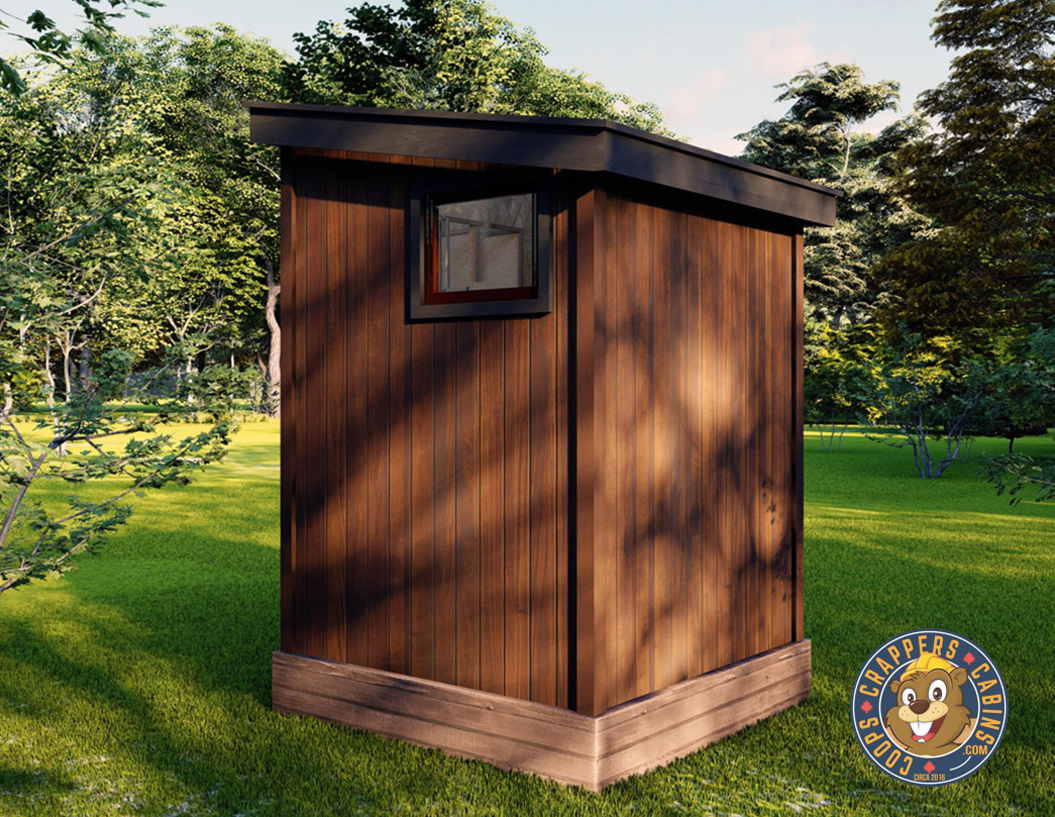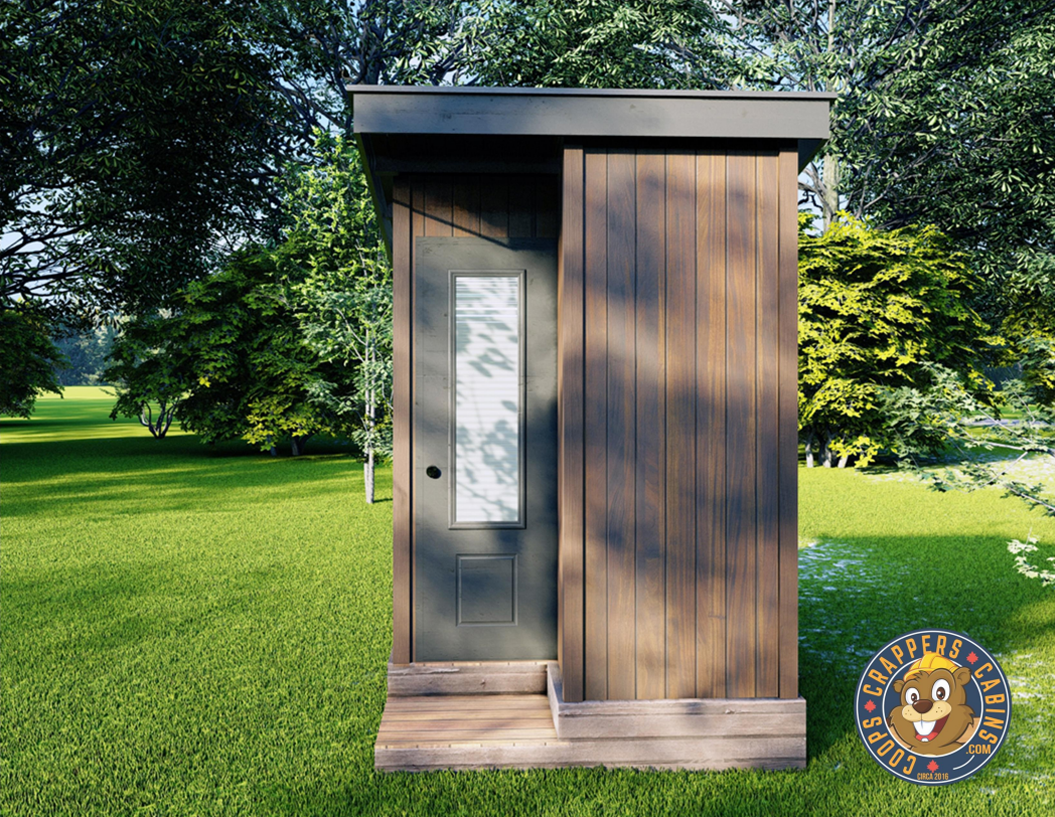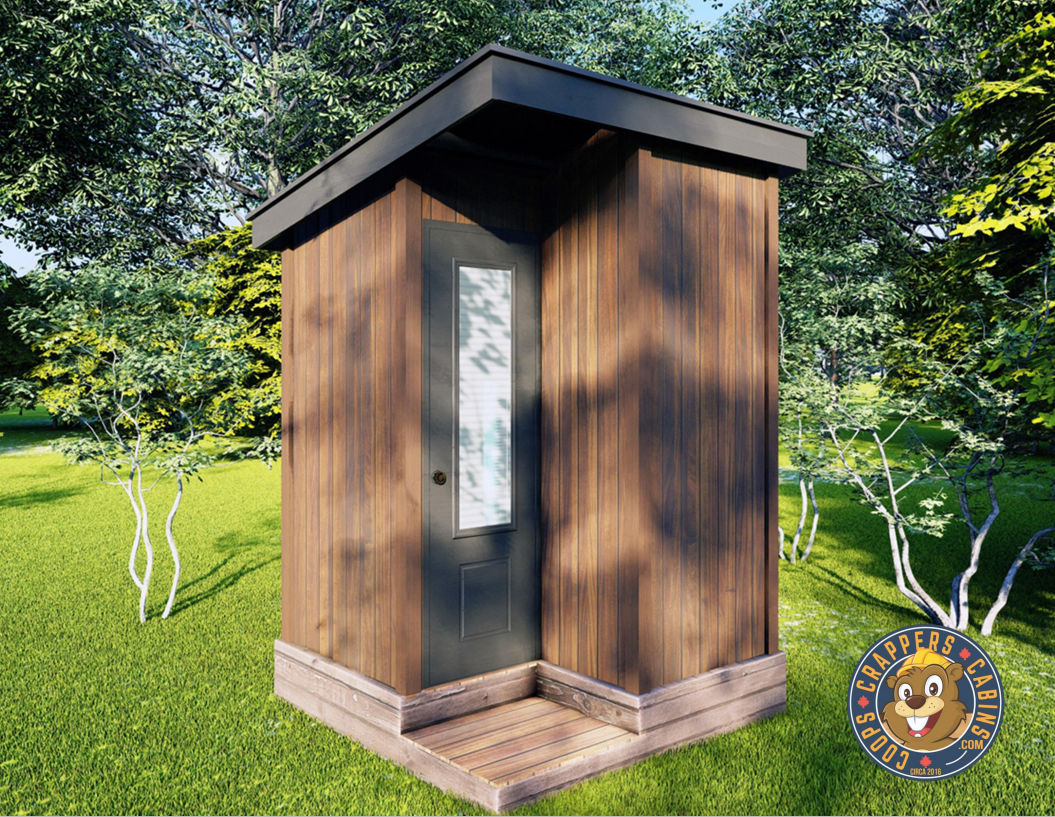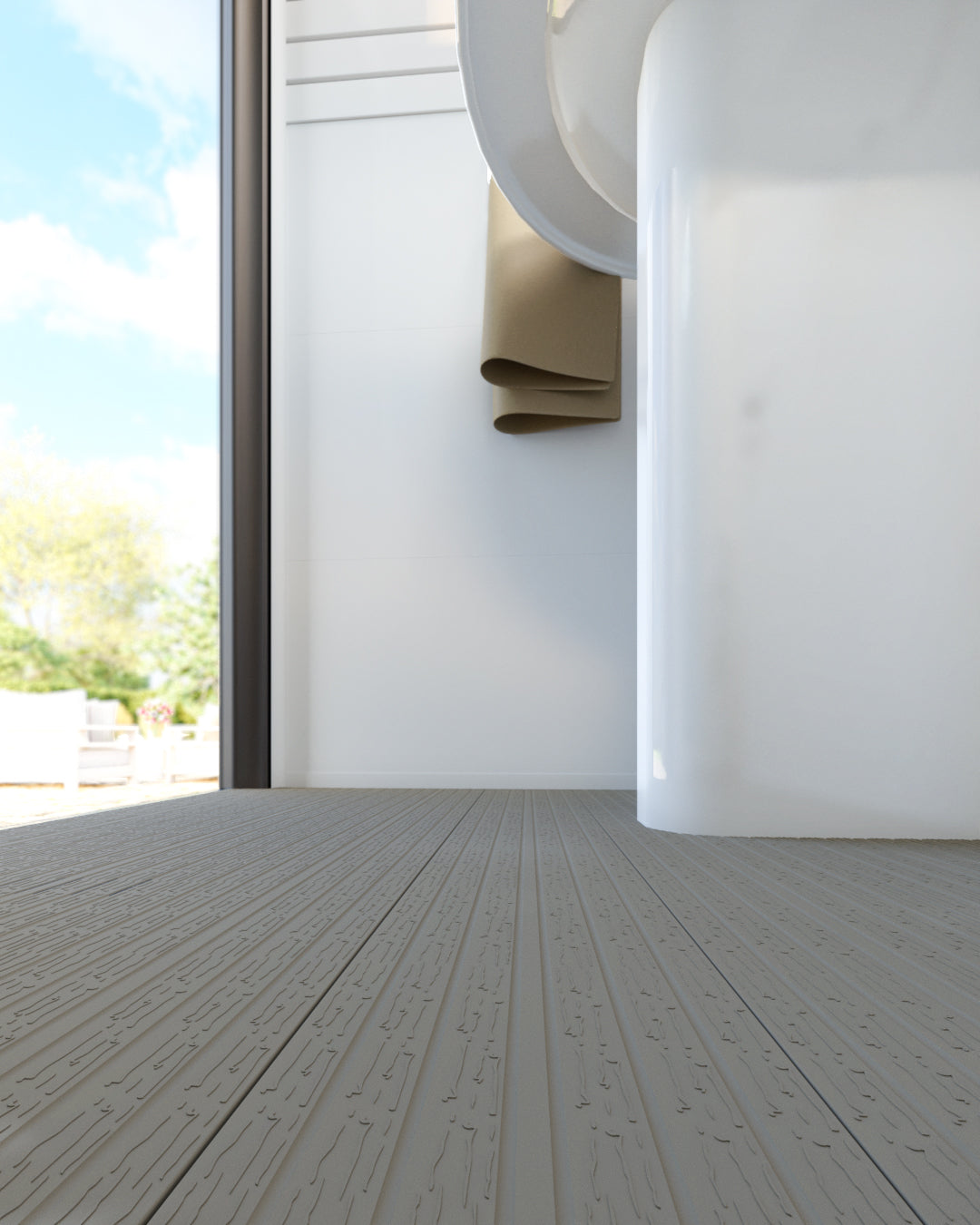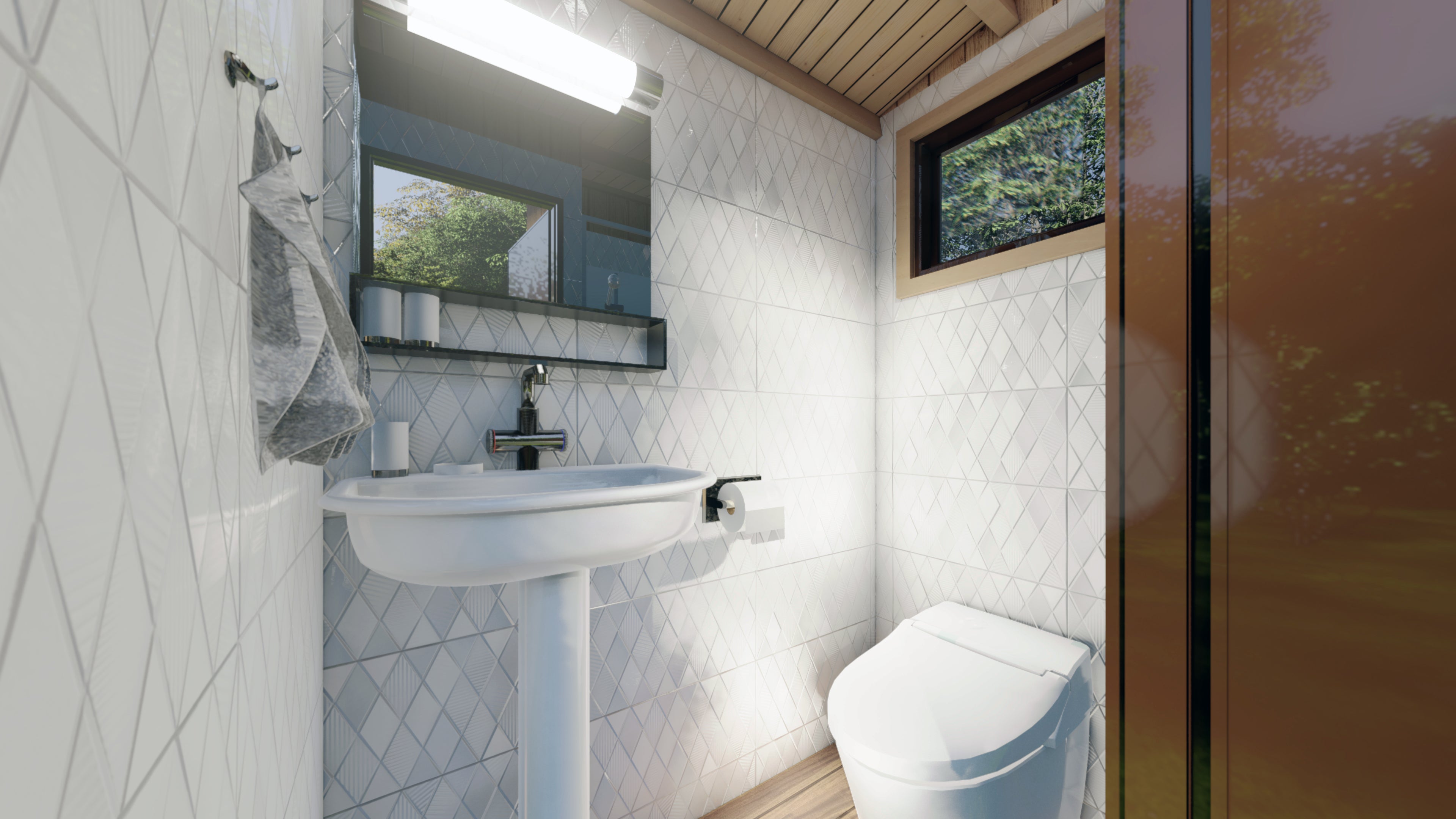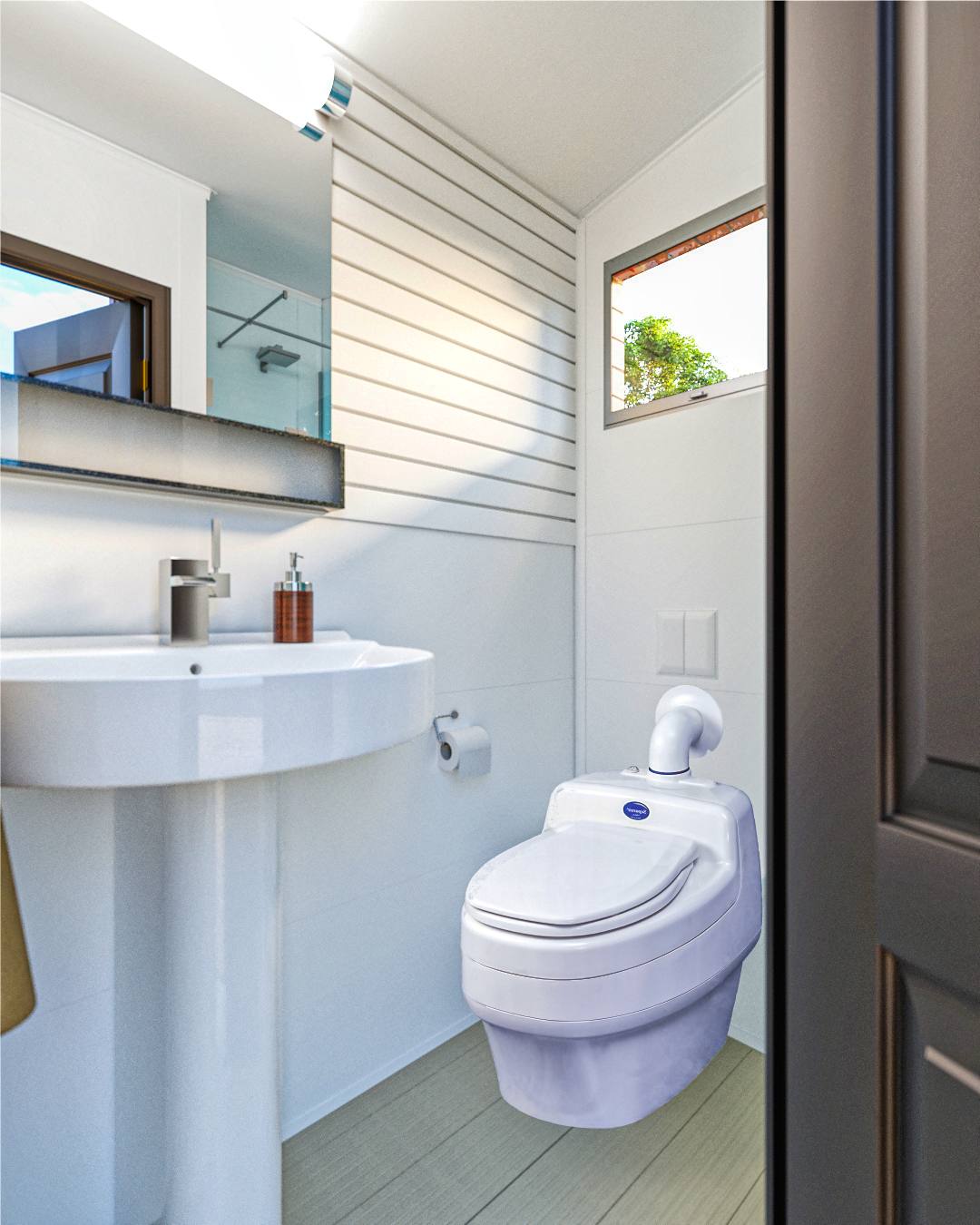 Equipped with top-of-the-line incinerating toilet solutions
In true off-grid fashion, LeLoo includes an incinerating toilet system resulting in only a small amount of ash when used. LeLoo's can be customized with the incinerating toilet of your choice, powered by electricity or propane, depending on your needs.